Sandra Day is a Psychologist
Sandra sees children, adolescents, families and adults in Nova Medical Centre Stirling. 
Sandra is committed to the wellbeing of individuals, children, adolescents, and families. She works with young and older alike to understand diverse challenges that arise at different stages of life, including in the areas of social-emotional, behavioural and neurological challenges. 
When working with patients, Sandra creates a warm and respectful therapeutic environment where you can feel safe to work through challenges without judgement, build resilience, learn and apply practical solutions, and improve the quality of your relationships with others and yourself. Sandra work in child and youth, men's and women's mental health, including:
Depression
Anxiety (generalised, obsessive-compulsive, phobias, & panic)
Grief
Sleep disruption
Substance misuse and dependence (childhood and adulthood)
Trauma (adjustment, adulthood and childhood sexual abuse, posttraumatic stress)
Sandra also has an interest in neurodevelopmental conditions and complete screening for ADHD, Cognitive and Autism assessments.
Sandra applies evidenced models and approaches in treatment to invite emotional expression, link early experiences with life patterns and relationship challenges, and work toward increased personal insight. Sandra engaged in educative and upskilling techniques to facilitate relaxation, challenge unhelpful thought patterns, and create space for new ways of thinking, being and doing in line with your desired goals and outcomes.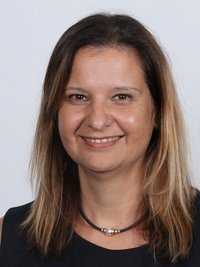 Sandra Day is available: Thursdays